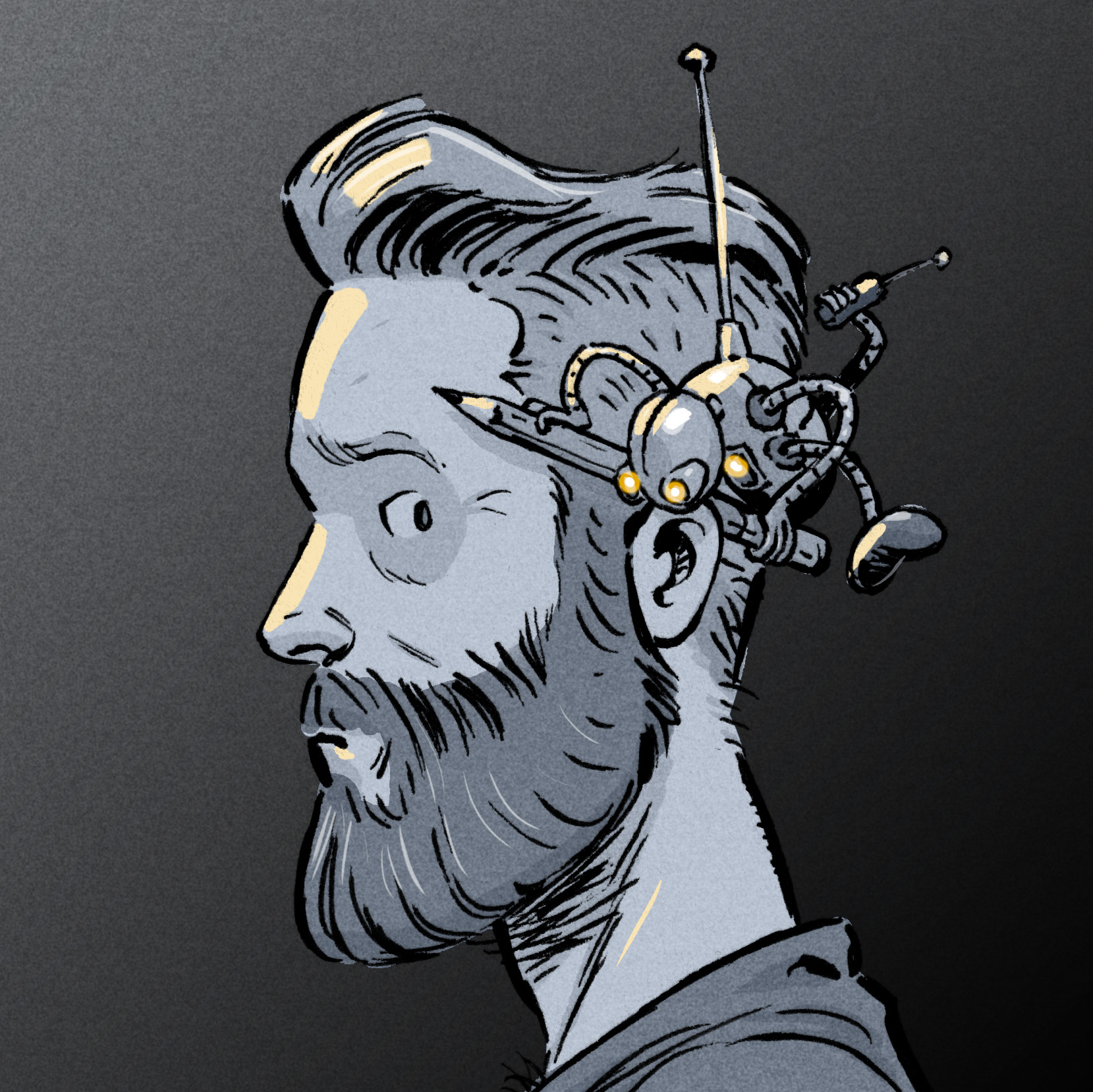 I am Cété, comic book artist, writer and illustrator. My art has appeared in comics, magazines, newspapers, computer games, novels and on disposable air fresheners.
I am currently writing and drawing a new science fiction project.
You can also find me on social media like Facebook, Instagram and Twitter.
If you would like to support my work, feel free to join my Patreon and get access to exclusive behind-the-scenes content and a free comic book PDF. I'm posting a lot of free content on both pages as well, so you might want to check them out in any case.
PLAN31
Join Jon31 on his journey to Ataraxis to finish a job only he can do.
PLAN31 (or PLANET) is a webcomic that ran on this website over several months last year. It is currently online on Webtoon Canvas. Patreon members get the free PDF book collecting all sixty episodes as a free gift.